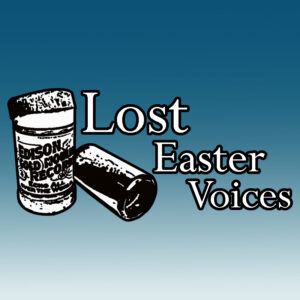 Near 90.3fm will broadcast a unique 1916 series during Holy Week (21st to 27th March). This series, titled 'Lost Easter Voices' offers listeners a chance to hear what is purported to be the last interviews recorded with the executed proclamation signatories, starting with Patrick Pearse and concluding with James Connolly.
At the time of the 1916 executions, social historian, Richard Maxwell, a nephew of General Sir John Maxwell, Commander in Chief of British Forces in Ireland, obtained permission to bring his early Edison recorder into Kilmainham jail to record interviews with the seven Proclamation signatories shortly before their capital punishment. During the turbulent weeks that followed the executions, Richard Maxwell returned to England with his recordings. Eventually, in ill health, he moved to Estuarios in Spain to live with relatives. Apparently, these unique recordings have lain in an attic in Spain for one hundred years. Now a great-granddaughter of Richard Maxwell, Senora Maxwell-Hogan, has returned to Ireland with these historic recordings and has offered to donate them to the National Archive. But first, she has permitted Near FM to digitise and clean these unique recordings and the community station now presents them as part of the centenary commemorations. Each programme will be followed by a panel discussion expanding on the topics raised by the rebels. The entire production was handled by the Near Drama company. Are these authentic recording? Are these the final words of such iconic figures? Listen and make up your own mind. The series will be broadcast Monday 21st March to Sunday 27th March each day at 1 o'clock.
Made with the support of the Broadcasting Authority of Ireland Sound and Vision scheme.