Renting our Studios
Recording studios and services

Our professional studios provide everything you need for podcasts, voice over work, panel discussions, audio book recordings, audio drama and more.
We work with individuals and organisations, large and small, to help you tell your story in a professional and engaging way. Whether you need studio time, editing work, equipment rental, we can tailor a package to suit your needs.
Near FM Studios offer you a relaxed environment for you to develop and record your project. We can edit your podcast or programmes to your exact specification with input and notes from you and your team.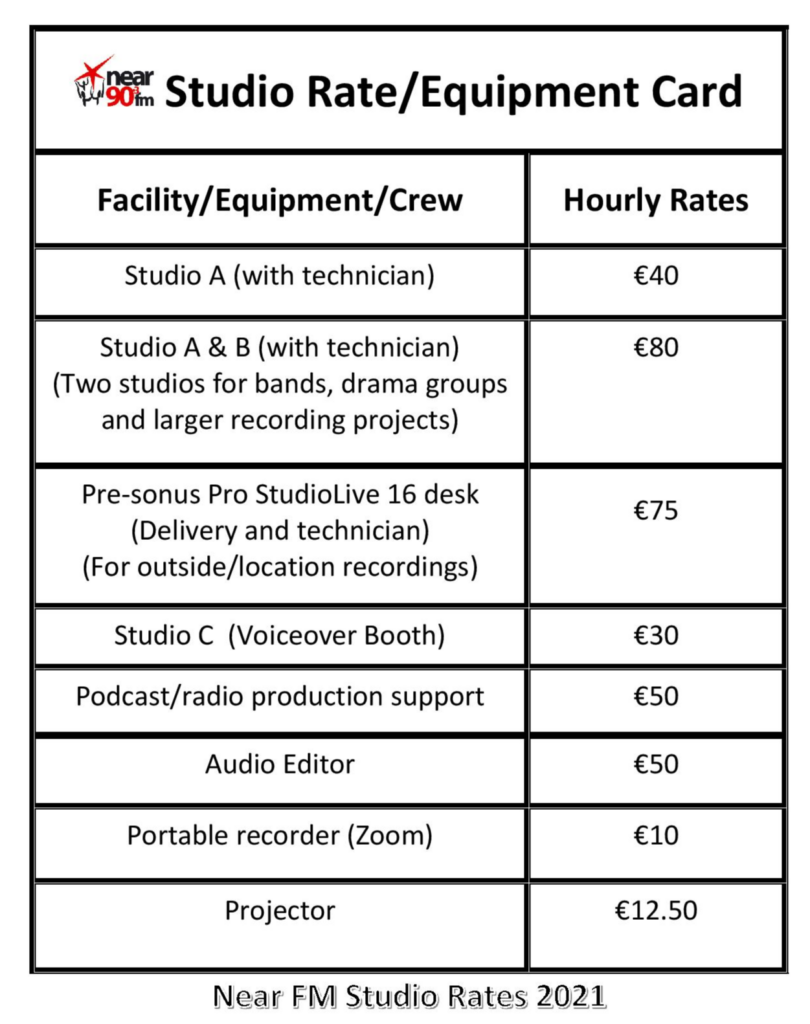 *Rates do not include equipment other than studio gear that is built into the studio. Any additional equipment not provided with the studio can be rented by request if available. ** All rates are exclusive of vat at 23%
Enquire and booking by email at – studiorental@near.ie
Due to Covid-19 restrictions all bookings need to fill in a Covid-19 form prior to arrival at studios. We cannot guarantee studio availability on short term notice, so please make your reservations as far in advance as possible.  All service users must act in line with the mission statement and ethos of Near Media Co-Op