Training
Near FM run interactive and practical Media Skills Training for Radio Interviewing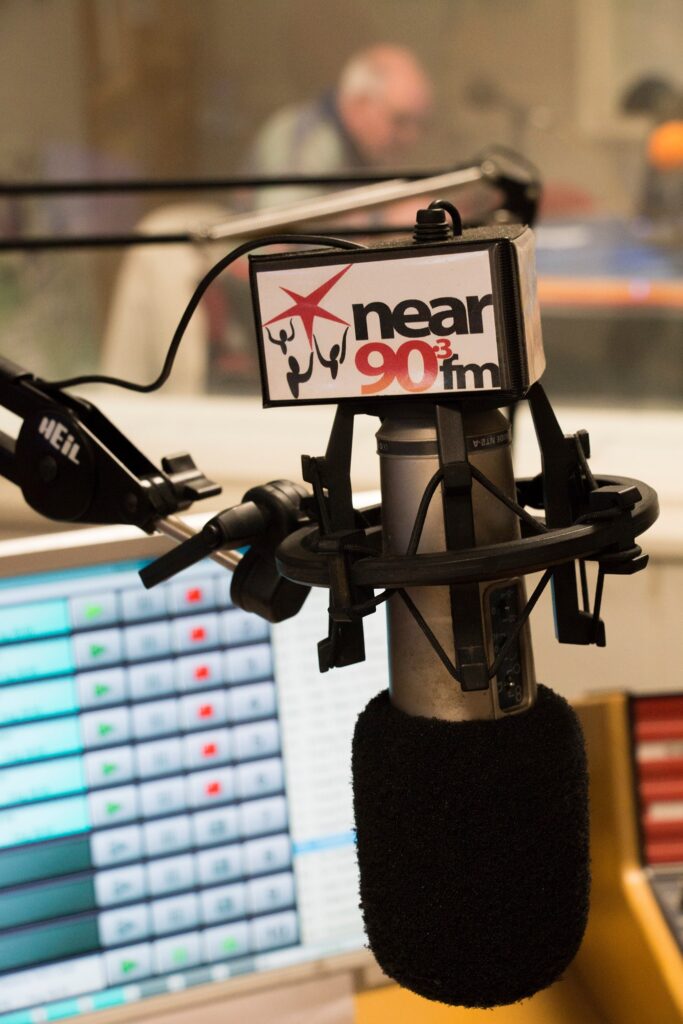 Get a chance to go on radio in a safe and supportive environment. In this workshop we look at identifying your message, dealing with nerves, delivering a message with confidence. Each participant will record a short interview. Listen back for feedback.

Suitable for community organisations, businesses, absolute beginners and those who want to improve their skills.

This workshop runs over 1/2 day for groups of 4-8 people. We can tailor a bespoke workshop to suit your needs.
Available as CPD Continuous Professional Development training.
"The course surpassed my expectations. Thank you so much for the opportunity for an in house studio, a dress rehearsal, before we do a live interview. I feel more prepared, [the workshop] takes the nerves out of the idea of going into the studio. I would love more of this kind of training for my team members and for learner advocates. "


– Participant, Media skills Training for radio interviewing, Women for Change, National Women's Council Ireland, May 2019

For further details and cost call 01 8671190 or email training@near.ie