Erasmus + Transnational Strategic Partnership in the field of Youth.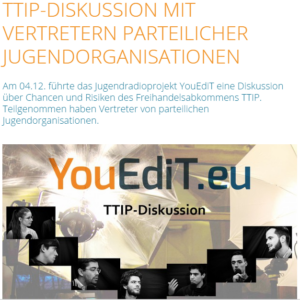 In 2015 and 2016 NearFM in partnership with the community radio station Tilos Radio in Budapest, Hungary; Radio Valekas in Madrid, Spain and Radio Wüstewelle in Tübingen, Germany are working on a joint project that involves training and production of programmes with young Adults aged between 18 and 26.  Each station develops editorial teams to report on current affairs with a focus on European topics.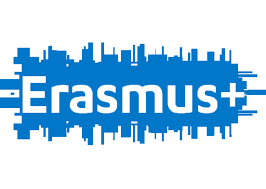 As part of the project the participants meet in each of the different countries to develop  programmes together in form of panel discussions, outside broadcasts and in studio interviews.
Link to website YouEditEU