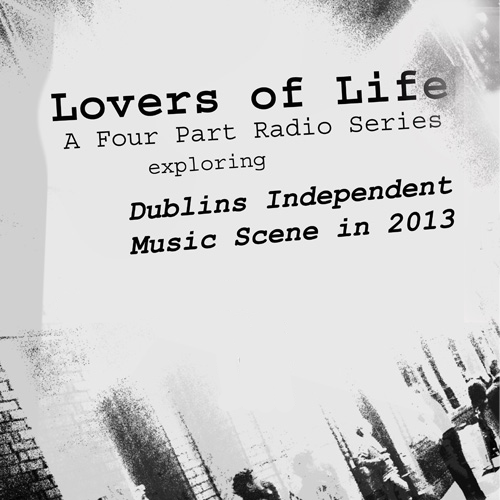 Lovers of Life is a 4 part documentary series, which captures a snapshot of the Dublin Independent Music scene in 2013. At a time when the music industry worldwide is having to continuously change and evolve to keep pace with new technologies and online distribution facilities this series examines how young independent Dublin musicians are embracing this new musical landscape. This series meets the musicians, the bloggers & journalists, the gig promoters & micro-festival organisers and other people active in the industry. We also examine the support structure which is in place for independent musicians. In essence this series explores how a band, in 2013, can go from garage noise merchants to playing regular Dublin gigs and releasing their own music online to a potential global audience.
Lovers of Life is a Near FM production. Produced & edited by Alan Weldon
The series is made with the support of the Broadcasting Authority of Ireland Sound & Vision scheme, funded by the Television licence fee.
Contributors:
Jim Carroll – Irish Times On The Record Music Blog/Journalist
Niall Byrne – Nialler9 Online Music Blogger and editor of State magazine
Keiron Black – King Kong Club
Griffo- Primal Jelly Social Club Gig Night
Aidan Foley– Masterlabs
Conor from Exchange Temple Bar
Paul Kavanagh – Chew your own fat Records
Bettine O'Rourke from Knockanstockan
John James from Music Minds
Gib Cassidy from Elastic Witch Records
Hazel Lake from Noisy Plug Sessions
Lisa McLaughlin and Joey Lynch from Saucy Sundays
Rachael McCormack of Women who Rock

Bands
Fallings
Steven McCann of The Yips/Color Sound/ Ryan O'Shaughnessy
PolyphonicX
Neil Marshall from Eazy Tyger