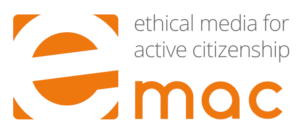 The proliferation of mass media and new technologies has brought about decisive changes in and challenges to human communication processes and behaviour. The change in the media landscape has also impacted the role and social, professional and ethical responsibilities of journalists. These changes in the role that media plays in the life of citizens has highlighted the importance of responsible media reporting.
Media communicators and audiences now face the task to separate facts from fiction in media texts. However, it is journalists and broadcasters in traditional and online media to consider the elements that they introduce in the content they are producing, the language that they use and the message they are trying to convene. There have been initiatives spearheaded by journalists and media organisations applying what are considered the five core principles of ethical journalism: truth and accuracy; independence; fairness and impartiality; humanity; and accountability.
The Ethical Media for Active Citizenship project aims to develop a media literacy tool while providing citizens and media activists with valuable competences to face very topical challenges presented to both media producers and audiences (fake news/alternative facts, infomercials vs. information, freedom of speech and hate speech, diversity and pluralism in media, production values and content placement).
Furthermore, all the information will be then uploaded to an online training platform tha

t will be accessible to the general public and that could be used as a e-learning tool or as a training resource.
The project is funded by the Erasmus + programme, administered in Ireland by Leargas