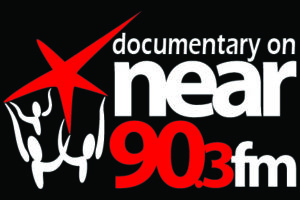 Tune in to Near FM all next week Jan 18th– 22nd at 12.30pm for a week of radio documentaries produced by the Broadcasting & Journalism Degree students of Colaiste Dhulaigh in conjunction with Near FM.
These documentaries which are made by Colaiste Dhulaigh students for a degree certified by the University of Wolverhampton cover a wide range of topics with Northside Dublin being the common theme.
On Monday we visit Howth to find out about the life of the fishermen. Tuesday finds us at the home of Irish football as we explore Bohemians success off the pitch.  The gender quota in the upcoming election grabs our attention on Wednesday before we see how the Irish language is faring in North County Dublin on Thursday. Finally on Friday we'll find out how north inner city teenagers are learning valuable life lessons while building bicycles.
The series in full:
The Fishermen of Howth – Mon Jan 18th @ 12.30. Production team John Kenny,  Darren Holland & Diarmuid McCaffrey
Bohs – the Road to Redemption – Tue Jan 19th @ 12.30. Production team Christian Peyton, Brian Greene & Stephen Kelly.
The gender quota for Irish elections – Wed Jan 20th @ 12.30. Production team Ignacio Irigoien,  Marc McDonnell & Shane Dawson.
Café Craicailte – Irish as a living language in Fingal – Thurs Jan 21st @ 12.30. Production team Declan Ralph, Paula Kenny & Sam Assad.
Bradóg youth service's bike project – Fri Jan 22nd @ 12.30. Production team Dennis Gamble,  Katisha Kieran & Omar El Taweel