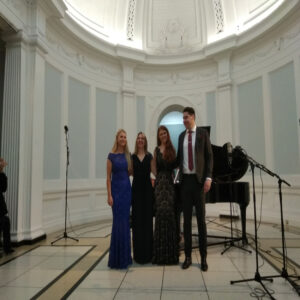 The Hugh Lane Concert series continues with the final two programmes in the series featuring the Dublin Song Series and Colman Pearce. Broadcasting Tuesday Jan 16th and 23rd at 3pm on Near FM.
Dublin Song Series – Tuesday Jan 16th 3pm
Songs by Faure, Strauss and Mahler. With singers Clodagh Kinsella, soprano, Leah Redmond, soprano, Robert McAllister, bass-baritone and Dearbhla Collins on piano. The programmes features interviews with all of the above plus Veronica Dunne and members of the audience.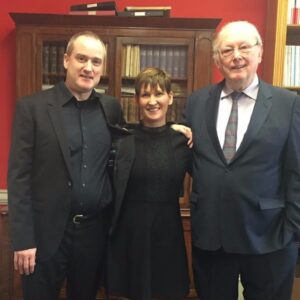 Colman Pearce – Tuesday Jan 23rd 3pm
Original compositions and interpretations from the renowned Colman Pearce with Stuart O'Sullivan on piano, New Dublin Voices and Evelyn O'Sullivan including The Selfish Giant, We are the Music-Makers and original pieces from Pearce, Messiaёn and Schönberg. The programme includes interviews with Colman Pearce, Stuart O'Sullivan, Evelyn O'Sullivan and Bernie Sherlock of New Dublin voices.
Listen online to the programme at www.nearfm.ie/livestream
About the series
The Hugh Lane Concert series showcases contemporary, traditional, classical and jazz music concerts recorded at Dublin City Gallery The Hugh Lane, as part of the Sundays @ Noon concerts. This radio series captures the best in Irish and international based composers and musicians performing in front of a live audience. As well as the performances, Near FM have recorded in-depth interviews with the musicians, and reactions from members of the public.
Previous concerts in the series are available here
Made with the support of the Broadcasting Authority of Ireland with the television licence fee.