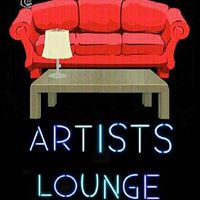 Tune into Near FM on Halloween night, October 31st from 6pm, as we broadcast live from the Otherworld Halloween Festival in Ballymun!
Join presenter Ger Kellett as we broadcast live from The Artists Lounge/ Near FM stage with performances from The Innocents, Zeinab, Soricah, Psychlone, and Rachael Mccormack
Tune into Near FM from 6pm on October 31st and join Ger Kellett as he brings The Artists Lounge (T.A.L) radio programme on the road and brings you the best of up and coming Irish music
Near FM can be found on 90.3fm on your car stereo or kitchen radio. We are also available online at nearfm.ie/livestream/ and can be found on the Tune In Radio app, available for all smart phones.
With thanks to  Axis Ballymun, Ger Kellett, The Artist's Lounge and Dublin City Council