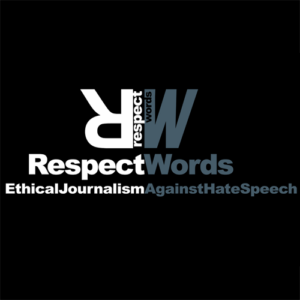 Near FM are hosting an upcoming series of seminars Respect Words- Ethical Journalism in Media. These are aimed at online, print, and broadcast journalists interested in discussing ethics, codes and regulations and the responsibilities of traditional and online media in the context of hate speech.
Over the three days there will be speakers from a wide range of media outlets, regulatory bodies, NGOs and universities including Colum Kenny (DCU), Roisin Boyd (Lecturer/ Broadcaster), Michael Foley (NUJ), Teresa Buczkowska (Immigrant Council Ireland)  and Chinedu Onyejelem (Metro Eireann).
Further themes include challenges and opportunities with regards to terminology, stereotyping and representation of groups in media reports and how this impacts on ethnic and religious minorities in Ireland.
Seminars will be held at Wynn's Hotel April 4th, 10th and 11th Dublin 1.
Check out the full agenda and register at the links below:
Seminar 2 – April 10th – Avoiding the Hate Trap in Online Journalism –
https://www.eventbrite.ie/e/avoiding-the-hate-trap-in-online-journalism-tickets-32261400718
Seminar 3 – April 11th –  Combating Hate Speech in Print and Broadcast Media –
https://www.eventbrite.ie/e/combating-hate-speech-in-print-and-broadcast-media-tickets-32265620339
Tickets are free but places are limited. Attendees travelling from outside of Dublin can claim travel expenses after the event.
Please share this event with anyone you think may be interested to join.
Previous seminars
Seminar 1 – April 4th – Regulating against Hate Speech in Media – (Now Closed)
https://www.eventbrite.ie/e/regulating-against-hate-speech-in-media-tickets-32255307493