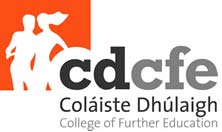 From Monday, 8th May to Friday, 12th May; Near FM's Northside Today will be presenting work from Coláiste Dhúlaigh's Media and Journalism students from 12 to 1pm each day and there will also be some recordings by the Degree course students broadcast at 10am on the Lifeline programme from Monday to Thursday.
All the work is the students' own; produced with the assistance of their tutors, but planned, recorded and edited entirely by the students.
They havewritten and developed these radio programmes throughout the year and this week is a way to showcase their programmes/recordings.
The Schedule is as follows:
Monday 8th May: You can hear radio work made by students from Journalism 1 and 2. This work was made for modules in Radio Journalism and Documentary.
Tuesday 9th May: We will showcase a compilation of Magazine Programmes from the Media First Years. These were purposely made for Near FM Radio week.
Wednesday 10th May: There'll be another compilation of Magazine style programmes from Media 1.
Thursday 11th May: We'll meet the final year sound students on the Media Production course. They'll play some of their short docs, some music as well as Samples of historical audio tours of Henrietta street, produced in collaboration with Dublin City Council.  This coincides with the imminent opening of the Tenement Museum at Number 14 Henrietta Street.  It will be interspersed by an in studio discussion with the students and their tutor Nicky Coghlan…..AND
Friday 12th May: We will showcase Documentaries by students of the Journalism Course followed by in studio discussion with the students and tutor Lorraine Harton.
So tune in and listen to some great programming by the students of Coláiste Dhúlaigh and for more information about the courses on offer at Coláiste Dhúlaigh, visit CDCFE.IE