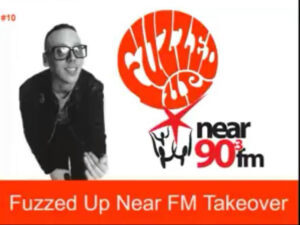 Drop in to The Lord Mayors Pub in Swords, Dublin, from 7pm till LATE tomorrow evening, Friday 3rd February for a great FREE night of stomping tunes.
The Fuzzed Up Indie Club featuring Near 90.3 FM dj's & Record Fair will be hosted by Andy Marke, of the Fuzzed up indie club Near 90.3fm show and there will be other great Near 90.3fm Presenters playing rocking sounds, including Stephen Donnelly and Liam Pepper from the All or Nothing show; Dave Rigney and Tony Callaly from The Neon Room; and Erika Marie, Noely Michael Murphy and Declan Doherty (the Deck Doc) all from The Near FM Sessions.
There will also be a Vinyl Records Fair where you can buy some classic Vinyl
And it's all happening upstairs in The Lord Mayors Pub, TOMORROW evening, Friday 3rd February from 7pm till LATE and did we mention it's FREE : )
So drop down, say hello and have a really great night!  We really hope to see you there!!