Join Near FM for a series of programmes made by our Mature Voices training and production team. Starting Tuesday July 4th until Friday July 7th at 9.30am Near FM present a series of programmes produced and presented by participants from the recently delivered Mature Voices training.
The programmes are as follows:
Tues Jul 4th 9.30am – Green diesel
What happens if you fill your car with contaminated diesel? Where does it come from? What are the government doing to tackle the issue? Find out this and more on this special programme produced and presented by Mark Bradshaw, Anne  Griffin and Peter Purcell.
Wed 5th – Exploring the Third Act
What plans have you in place for the third act of your life? After you retire, will you go back to education, start a new hobby, work part time, volunteer? Tune in as Frank Butler explores the third act.
Thurs 6th – Maintaining recovery
What options are out there for recovering addicts? What do people need to maintain recovery? Join Michael Sullivan and Dympna Murphy as they explore the issue.
Fri 7th – Bloomsday
First broadcast on Bloomsday 2017 Fri June 16th, another chance to join Mary Harford, Brendan Landers and Michael Hennessy as they celebrate James Joyce on the annual day dedicated to his life and work.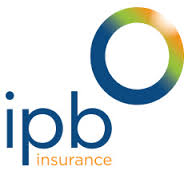 The Mature Voices training and production initiative is supported by IPB Insurance community engagement fund.