Become a media producer with Near Media Co-Op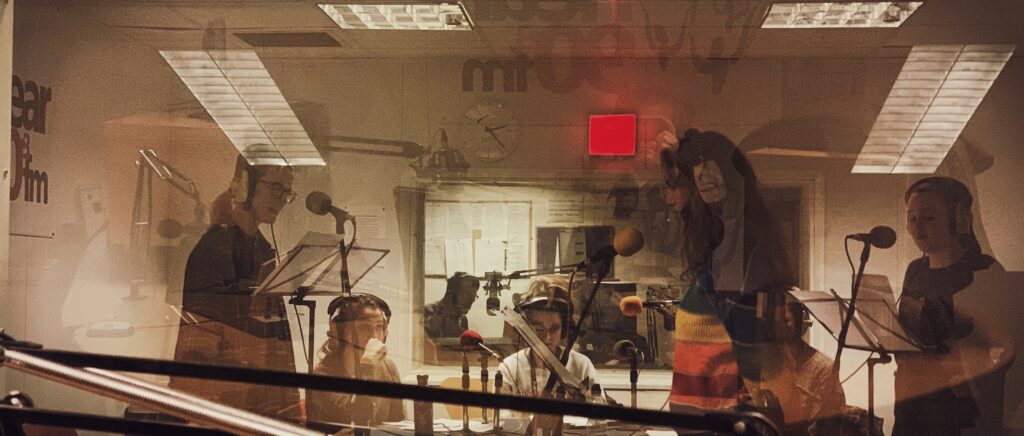 Want to be on radio or produce your own podcast?
Have you ever listened to the radio and thought: 'Why do they never play……' or 'why does no one talk about….?' become a community media activist yourself on Near FM, you can host your own programme. Or produce a podcast series for our community podcast network NearCast.
Near FM run interactive and practical Media Skills Training for Radio / Podcast Production for volunteers.
Get a chance to learn how to produce a radio programme / podcast in a safe and supportive environment. In this training we look at media literacy, media regulations and law, how to use the studios/ portable recorders, interviewing/research skills, editing, production features, how to structure a running order and produce a programme or podcast.
No experience necessary. We would love you to stay involved after the training and to apply for your own programme / podcast to present on Near FM or on NearCast.
This training course runs over 6 weeks, 2 hours a week, for max 12 participants. To find out more call 01. 8671190 or email volunteering@near.ie

'It was by far the best experience I had in a long time. I would recommend the course, great trainers and guest speakers. All the topics were very relevant. I really liked the balance between practice and theory, commitment of staff and that we were a great group of people [in the training]. It was an inspiring and revealing experience.'



– Participant, course in radio skills for Irish and Non Irish participants aged 55+, March 2019
Tour our Radio studios
Want to see what goes on behind the scenes and on air?  Email volunteering@near.ie for a guided tour of our studios and to find out how to get involved.