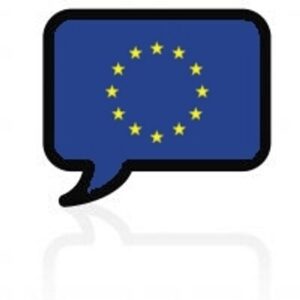 Tune in on Thursday November 22nd at 3pm  for the second in a series of Communicating Europe broadcasts on the future of the EU and Ireland's place in it. Hosted by Alan Braddish and joined by a panel of  expert guests, we touch on the following topics:
How the future of the EU may impact upon Irish lives and society on a local level
What impact have EU initiatives in relation to cultural and intercultural pursuits had for Irish people
A local perspective on the future of the EU, from local groups in North Dublin who have participated in EU collaborative projects and how this experience impacted upon the organization
What work do these groups do with the EU? Is it arbitrary or engaged?
Post Brexit implications for North/South Irish Culture and Language?
Will Brexit have an impact on these relationships?
Joining the panel will be:
Emma Murtagh – The Wheel- European Programmes Officer- running a programme with funding through Communicating Europe, where they are working with local community groups including Ballymun Job Centre
Ruth Baker– Ballymun Job Centre- EU Project Officer – She has some experience working with EU funding in a local capacity including with Emma through The Wheel. Some more info  https://www.leargas.ie/blog/eu-projects-in-ballymun-job-centre/
Sally Galiana – former President Amarc Europe, esperience with EU cooperation projects
Eoin O'Neill – journalist with Radio Failte and formally with Irish language paper Là
This special programme is supported by Communicating Europe a Department of Foreign Affairs and Trade initiative.