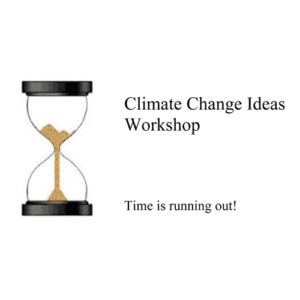 The 2015 United Nations Climate Change Conference, will be held in Paris from November 30 to December 11.
The conference objective is to achieve a legally binding and universal agreement on climate, from all the nations of the world.
The track record of previous conferences has not been impressive.
What can citizens do to ensure that our government takes its responsibilities seriously?
What can you do to help at this critical time?
Near Media Co-op (nearfm) is holding a Climate Change Ideas Workshop to allow local citizens an opportunity to meet, discuss and agree a range of actions both on air and locally in the lead up to the Paris meeting in December.
This is an open invitation to environmental activists and concerned citizens to attend the workshop and help with ideas to save our planet.
Format of ideas workshop
A speaker
A video
Breakouts
Final planning session.
Venue:  Northside Civic Centre. Bunratty Road, Coolock
Date: Saturday 24th October.
Time: 10am to 12 O'Clock