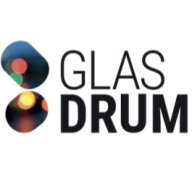 GlasDrum presents – New Sounds in an Old Place on Friday the 5th October
Hosted in the wonderfully atmospheric setting of St. John the Baptist church in Drumcondra, come along for a night of intimate performances of acoustic music and spoken word.
The acts on the night are the spellbinding close harmonic folk styling's of Ye Vagabonds, multi-instrumentalist, composer, arranger, and songwriter Dowry and Natalya O'Flaherty an emerging voice on the Irish spoken word scene.
The whole night will be recorded by Near Fm for a special programme to be broadcast later in the autumn.
Tickets are 15 euros (plus booking fee) and are available at www.GlasDrum.ie and https://www.eventbrite.ie/e/new-sounds-in-an-old-place-6-ye-vagabonds-dowry-natalya-oflaherty-tickets-49297936455 while they last
You can listen to all artists here:
Ye Vagabonds: https://open.spotify.com/album/40OUs2JatPtv1truz2ceB9?si=rtCLhROnSAanOXcDbyHlMw
Dowry: https://open.spotify.com/album/0kY5N1n1vMItwfJ4c6Hlq4?si=5PaD2ZEORKSrdkECbpEwCQ
Natalya O'Flaherty: https://www.youtube.com/watch?v=ryrf2cIwBSI
Radio programme production for New Sounds in an Old Place is supported by the Broadcasting authority of Ireland Sound and Vision scheme.