Broadcasting Tuesday July 4th at 6pm on Near FM
Migrant Fictions – Experience five dramatic vignettes on travel, isolation and the tension between traditional and modern lifestyles. Five stories sharing perspectives on  love and family, of acceptance and prejudice, of frustration with the bureaucracy and profound questions between home and adoptive culture.
In profound and mysterious ways they reflect with humour and humanity of what it means to be a migrant in Ireland today:
Girl On A Plane
Elif, a German born Kazakh girl, is travelling home to meet her father. Elif is studying biochemistry in Ireland, but has dreams of becoming an actress. Dreams her traditionalist father thinks are beneath his scientist daughter. Will she go her own way ?
Howling Walls 
Robert has inherited a valuable collection of paintings – the work of his well-known artist mother Margaret Owalska, a Polish migrant to Ireland. At an auction shortly after his mother's death, Robert is interrupted by a man who is claiming ownership of his mother's work..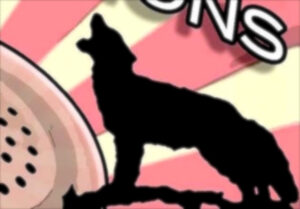 Talk at Me 
Aysegul, a Turkish migrant working in Dublin, meets her boyfriend for coffee. Really Aseygul wants to address her VISA worries, but she has to deal with the reality that her boyfriend is more interested in expressing his own opinions than listening to her problems. Asysegul has been rejected by the bureaucracy of the employment permit programme. Will she have to return to the unstable political situation in Turkey ?
Eat In or Take Out 
Egle, an elderly Lithuanian woman travelling in Ireland for work, heads to a restaurant to meet Jonas. Jonas is in Ireland working eighty hour weeks to save up money for his wife and child back home. Together they talk about life and while a new friendship unfolds, Egle is also facing the sudden ending of a long lasting romance..
A young Swedish girl Pernilla, falls for Carrick, a charming Irish musician on a hot night in a Swedish town. Following him back to Ireland, Pernilla must deal with the realities of working in Ireland, crank callers, and a rude elderly lady she cares for, Peig. Gradually Pernilla and Peig develop a mutual respect and become fast friends. At the same time, pressured by Carrick to join him living in isolated Connemara, Pernilla is pushed to take a tough decision..
Artistic Director – Dominik Turkowski
Produced by Gareth Stack/Dead Medium Productions
Sound technicians – Dave Cullen, Alex Carter
Plays written by:
Girl on a Plane –    Özgecan Kesici
Howling Walls –    Dominik Turkowski
Talk At Me      –   Chandrika Narayanan-Mohan
Eat in Or Take Out – Dalia Smelstoriūtė
I belong – Tina Brescanu
Join Migrant Fictions on Facebook – https://www.facebook.com/MigrantFictions/
Made with the support of the Broadcasting Authority of Ireland with the television licence fee.